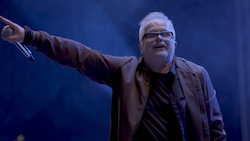 For the forth time we filmed the most important german music festival, as Die Ärzte Drummer Bela B. called it.
Birgit and Horst Lohmeyer us this festival to stand up against the extreme right wing neighbors in their village Jamel.
This year we filmed performances and interviews with Herbert Grönemeyer, Bosse, Casper & Marteria, Kettcar, Antilopen Gang and many more.