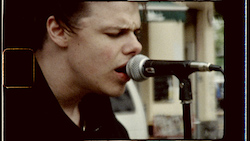 If we had to name the most interesting young britsh act it would certainty be Yungblud.
He is fresh, has strong political opinions in times of Brexit and he is not afraid to shout them out loud.
We spent some time with him in Berlin, used all kinds of old cameras to film him
and are very happy with the result: an energetic portrait of somebody who might become the voice of his generation.