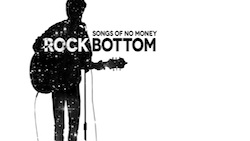 the story continues: we travelled to Istanbul and Addis Abeba to film two more musicians
for our long time independent documentary film "ROCKBOTTOM – Songs of no money"!
Thanks again for all the support of you crowdfunders and all the people involved!
We are thankful that you believe in the project and we will keep you updated
about the next steps! It will take a while, but there will be a film!