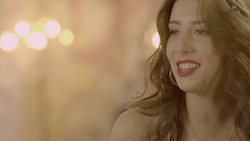 Naika was born in Miami, Florida and has absorbed all kinds of musical styles and made them her own.
We were lucky enough to spend some time with her to set up a filmed acoustic session
and are 100% sure that soon it will be impossible to get her great tunes out of everybody's heads.
Her caribbean vibe will help all of us to get through wintertime and into the summer of 2018!